2015 Panel Series
From April 6-8th, the N.Y.U. Review of Law & Social Change will host a three-part panel series on sex offender registration laws (SORLs). The first panel will take place live on campus, while the following two will be live-streamed to socialchangenyu.com. Click here to view the panels.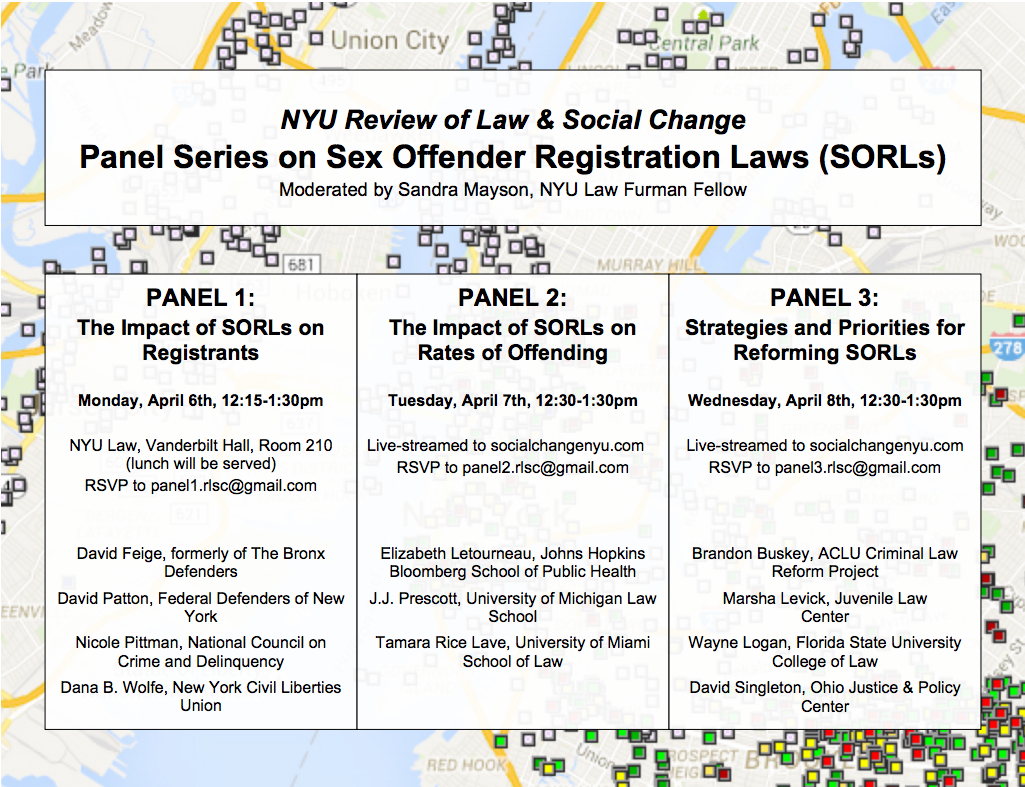 2013-2014 Symposium
The  N.Y.U. Review of Law & Social Change is honored to host its 2014 symposium, Diversity in Education and the Future of Affirmative Action. Register for the symposium, read the schedule of events, and see the readings for CLE credit.
2012 Symposium
The N.Y.U. Review of Law & Social Change (in collaboration with OUTLaw and Epic Theatre Ensemble) was honored to host the 2012 symposium, Making Constitutional Change: The Past, Present, and Future Role of Perry v. Brown.
To view the keynote event, in which MSNBC host Rachel Maddow interviewed Perry litigators David Boies (LL.M. '67) and Theodore B. Olson, click here.
For more information on the day's schedule, including discussion topics and panelists, please visit the Schedule of Events page.  More information on the scholars and practitioners who participated in the Symposium can be found at the Participants page.  To learn more about Perry, read trial transcripts, review the timeline of Prop. 8, and more, visit our Learn More page.
N.Y.U. Review of Law & Social Change is proud to announce that we dedicated our March 2013 issue to the Symposium.  The issue features 30 essays by leading scholars and practitioners.  It can be found at the Symposium Issue page.